We bring you the latest BRIGAID progress and updates.
BRIGAID will hold a two-day Conference on Climate Disaster Resilience and Innovation.
Among the planned activities we will have key note speeches, demonstrations of some of the innovations supported by BRIGAID, workshops about the tools developed and applied by the project, as well as pitches and perspectives from the main actors in the innovation process: innovators, end users and investors.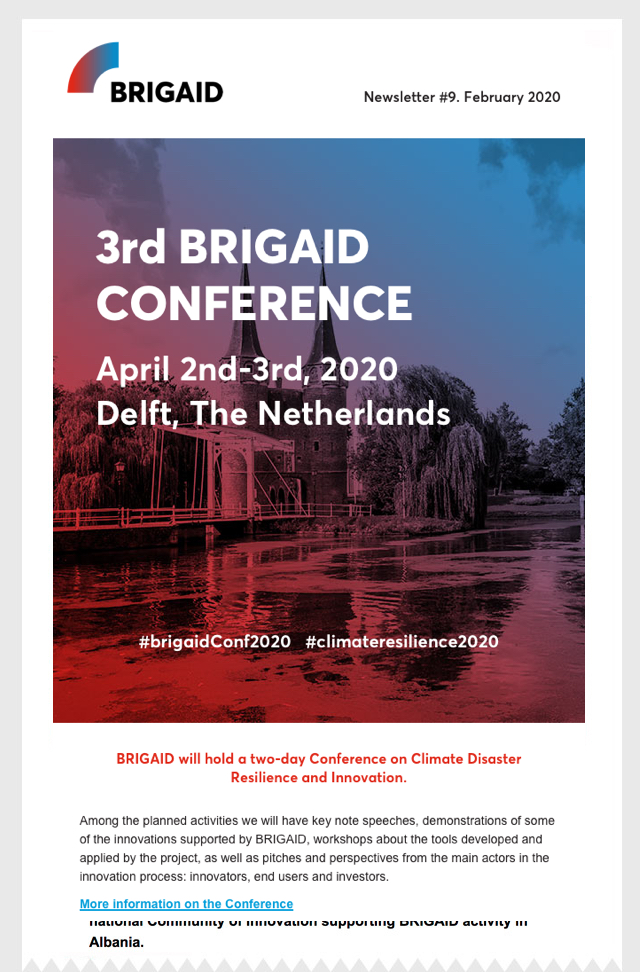 Contents:
3rd BRIGAID Conference.

Zooming in: BRIGAID Project meeting in Tirana, Albania 

News and events