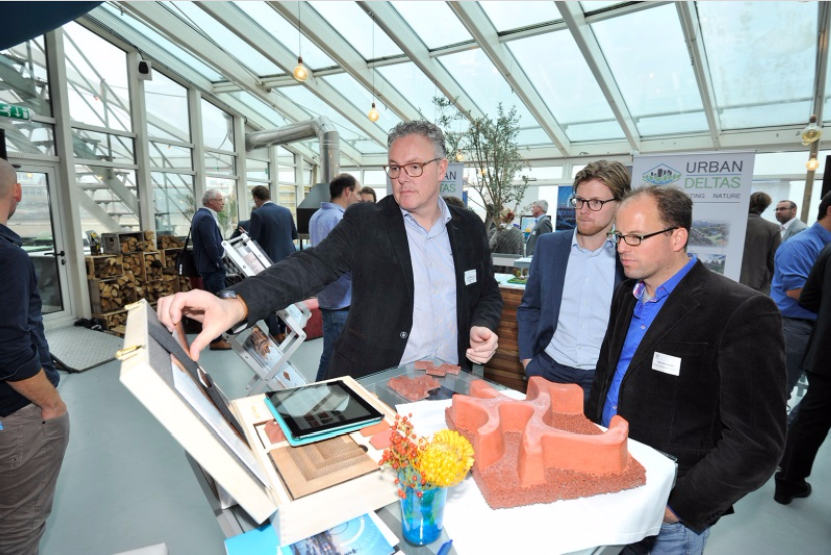 Resilience-increasing strategies for coasts.
On November 9, 2016, BRIGAID participated in the 'Inspiratiedag – 360° Waterinnovatie' (Inspiration Day –360° Water Innovations) on the Scheveningen Pier in the Netherlands. 
The conference was organized by the Delfland Water Board to increase the visibility of water–related innovations in the Netherlands. 
The conference attendees included innovators, end–users, local stakeholders, and policy– and decision–makers. During the conference, innovators were given the chance to take a ride on the Scheveningen Pier FerrisWheel during which they had one rotation (360°) to pitch their innovation to the audience. BRIGAID was represented at the conference by three partners: Teun Terpstra from HKV and Roelof Moll and Antonia Sebastian from TU Delft.