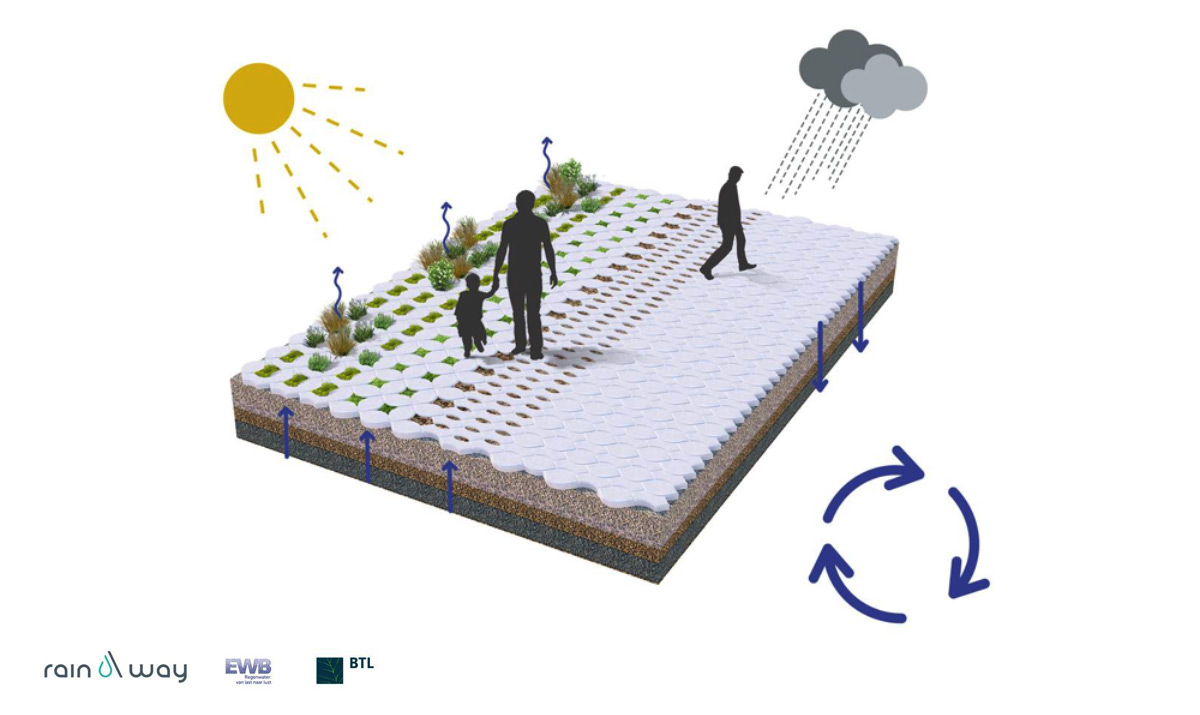 EWB was selected out of over 40 climate adaptation innovations as one of the three nominees for the climate adaptation innovation award of Water Authority Limburg.
The concept, combining EWB's Urban Rainshell (URS) with the FHVI technology (Fast High Volume Infiltration), provides a solution for both storm water ánd drought.
With the URS contaminated runs-off water is buffered and treated with natural, renewable materials (shells and minerals), after which the FHVI technology is used to recharge aquifers.
As a result, agriculture in the most Southern province of the Netherlands becomes more resilient for longer periods of droughts, but at the same time low lying cities and towns suffer less problems with floods. After pitching the concept, EWB was selected as runner up by the jury.
Another innovative concept of EWB, developed in cooperation with two other Dutch companies Rain(a)way and BTL, was selected by the audience as winning concept.
In the Rain as Inspiration concept, water finds its way as little rivers through Rain(a)ways new 'Wave' pavement. Open spaces between the tiles are filled with plants, offering a solution for heat stress.
A special foundation consisting of shells and minerals has been developed to collect and treat runn-off water underground, and keep it available for the plants during periods of drought.
Rain(a)way, BTL and EWB have received 15.000 EURO to pilot and further develop the concept in the province of Limburg.
More information about the EWB innovation: