Representatives of the BRIGAID project in Albania, Mrs. Nensi Lalaj and Mrs. Eljana Zenaj participated in the International Conference on Economics, Business Trends and Technologies (Conference ICEBTT2017), organized by the Canadian Institute of Technology, on 02 November 2017.
The BRIGAID project was presented by Mrs. Nensi Lalaj through a presentation named: "BRIGAID [Horizon2020] – Bridging the Gap for Innovations in Disaster Resilience". Mrs. Lalaj presented the BRIGAID project, its vision, the time schedule, the fields taken in consideration by the project, as well as the three Albanian Innovations published already at the website "Climate Innovation Windows". During this conference there were also distributed promotional materials such as (leaflets and posters), at the stand of the conference leaflets. This conference was attended by: private companies, the academic staff of "Canadian Institute of Technology", "Pavaresia" University of Vlora, as well as students from both these universities.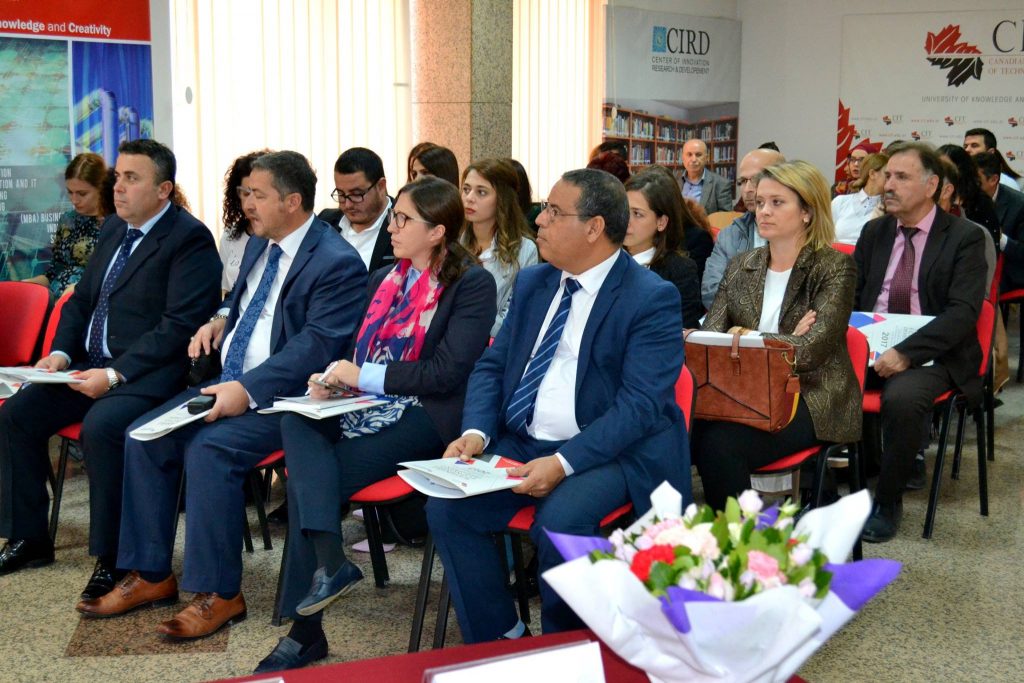 The project presentation in this conference was an opportunity for familiarization with the project and for awakening the interest of the research scientists, of the academic staff of the universities present at the conference as well as of the students interested in the creation of innovations. The interested persons contacted Mrs. Lalaj, putting forward the possibility of involvement in the project as individuals, and the possibility of building a new application or technology to overcome natural disasters, focusing on three climate change challenges such as floods, droughts and extreme weather.