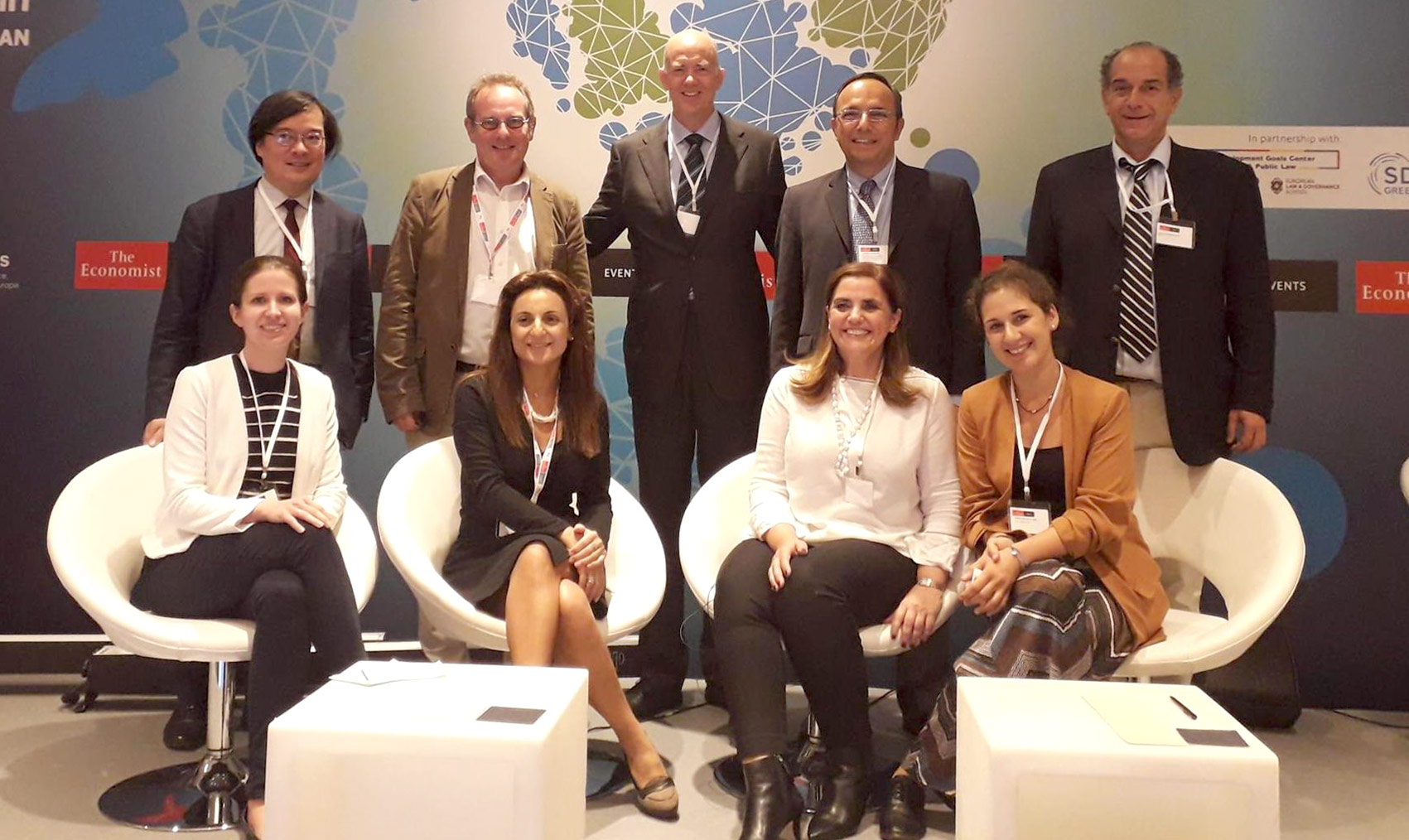 The 2nd Sustainability Summit for South East Europe and the Mediterranean as well as the EIT Climate – KIC Greece Hub launch.
2nd of October in Athens. Following the adoption of the 17 Sustainable Development Goals within the context of Agenda 2030, governments and the private sector are working on establishing ways and practices that will allow efficient and effective implementation of the Goals.
On the way to achieving sustainability by 2030, technological developments, innovative practices and materials, sustainable investment and new partnerships are being pursued, with the hope to lead humanity to this new era of development and welfare.
On the other hand, conceptual challenges, weak governance structures and institutions, limited transparency and financing restrictions are only some of the shortcomings that hinder progress toward this end.
Can these shortcomings be overcome?
Can modern tools, action plans and initiatives be created and implemented to effectively engage in the promotion of the SDGs?
Is it possible to cut across the isolation of sectors and create synergies overcoming the Silo Effect?
The event was started off by an evening of pleasantries with a cocktail reception, a gala dinner and some opening words by Maroš Šefčovič Vice-president, leading the "Energy Union" project team, European Commission.
Follow by a Roundtable Discussion between Jeffrey Sachs (Director, Global SDSN Leadership Council, director, Centre for Sustainable Development, Columbia University (via skype)), George Papandreou (President, Socialist International, former prime minister of Greece, member, Global SDSN Leadership Council) and Phoebe Koundouri (Co-chair UN SDSN Greece, professor, Athens University of Economics and Business).
On the second day, the day of the launch, many different topics were presented in the meeting e.g.: Environmental and sustainable development challenges, sustainability and governance, green blue islands and circular economy just to name a few.
But most importantly BRIGAID had the opportunity to present the project and Phoebe Kounduri, our partner from ICRE8, now director of Climate-KIC Greece, our project manager Roelof Moll and our partner from MIGAL Michael Iggy Litaor, participated to discuss about bridging the gap between Innovation and Investment.
The launch was attended by Greek foreign affairs minister George Katrougalos who welcomed EIT Climate-KIC's new Greece Hub today at the official launch event which was attended by key local and EU representatives from across the innovation community.
The hub is part of a new European innovation strategy to boost national and cross-border collaboration.