BRIGAID SUCCESS STORYFlood Planting at Erzeni River
Flood Planting at Erzeni River aims to prevent flooding by planting techniques that are environmentally friendly. It focuses on two alternative solutions.
From your point of view, how has BRIGAID contributed to the development of your innovation/company? Which specific support provided by BRIGAID was most useful to you?
Brigaid has supported the innovation of Polis University named "Flood Planting at Erzeni River", financing for testing.
What were the advantages for the innovator and for the university: developing a new terminology of innovative and new environmental friendly technique to face flood event.
This new terminology and technique has begun as a testing pilot case and is in plan to be developed with students case studies not only in Erzeni River but also in other rivers in Albania.
So the support of Brigaid was in financial aspect, in terminology, education and collaboration with stakeholders and authorities.
Please let us know about your progress and expectations after receiving support from BRIGAID.
This innovation is in plan to be part of education process in the university, to be case study with the result taken so far. To be duplicate or more even in other sites or rivers. The result of this innovation is in plan to be published and disseminated in other municipalities apart of what it was done in Tirana.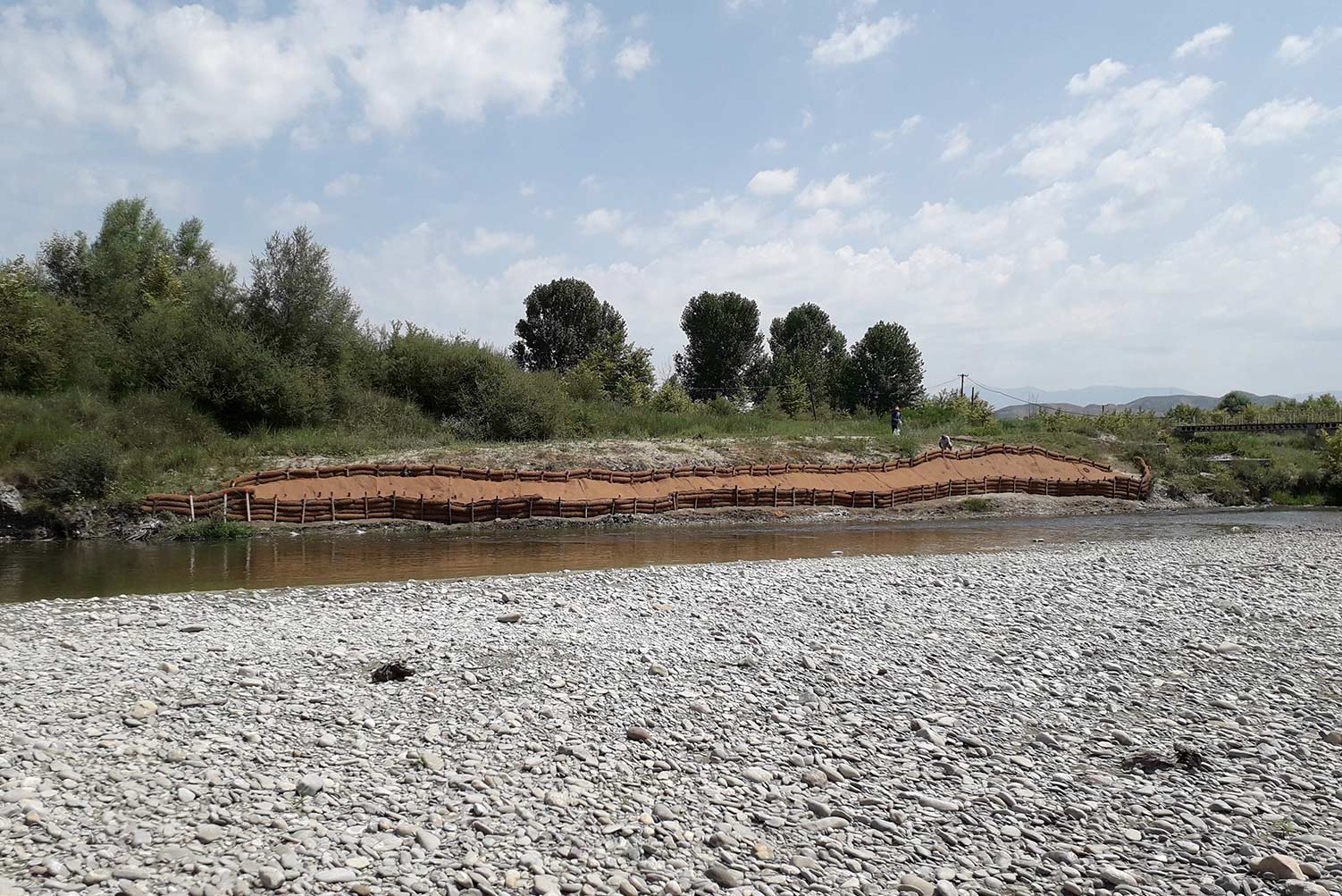 Also this innovation is better to be developed with other elements on respond of the case study and the site conditions.
The innovation implemented in an operational test site was influenced by nature conditions and this is also as an indicator to measure the climatologist conditions in Tirana, this mean that the element monitored can be shared with institute and relevant stakeholders.
Your value propositions
The value proposition of the innovation is: Environmental friendly, natural based solution to be consider as an alternative way to face flood event, for defense and for erosion control of the river banks. Less money for a prospective natural way to face natural disaster.