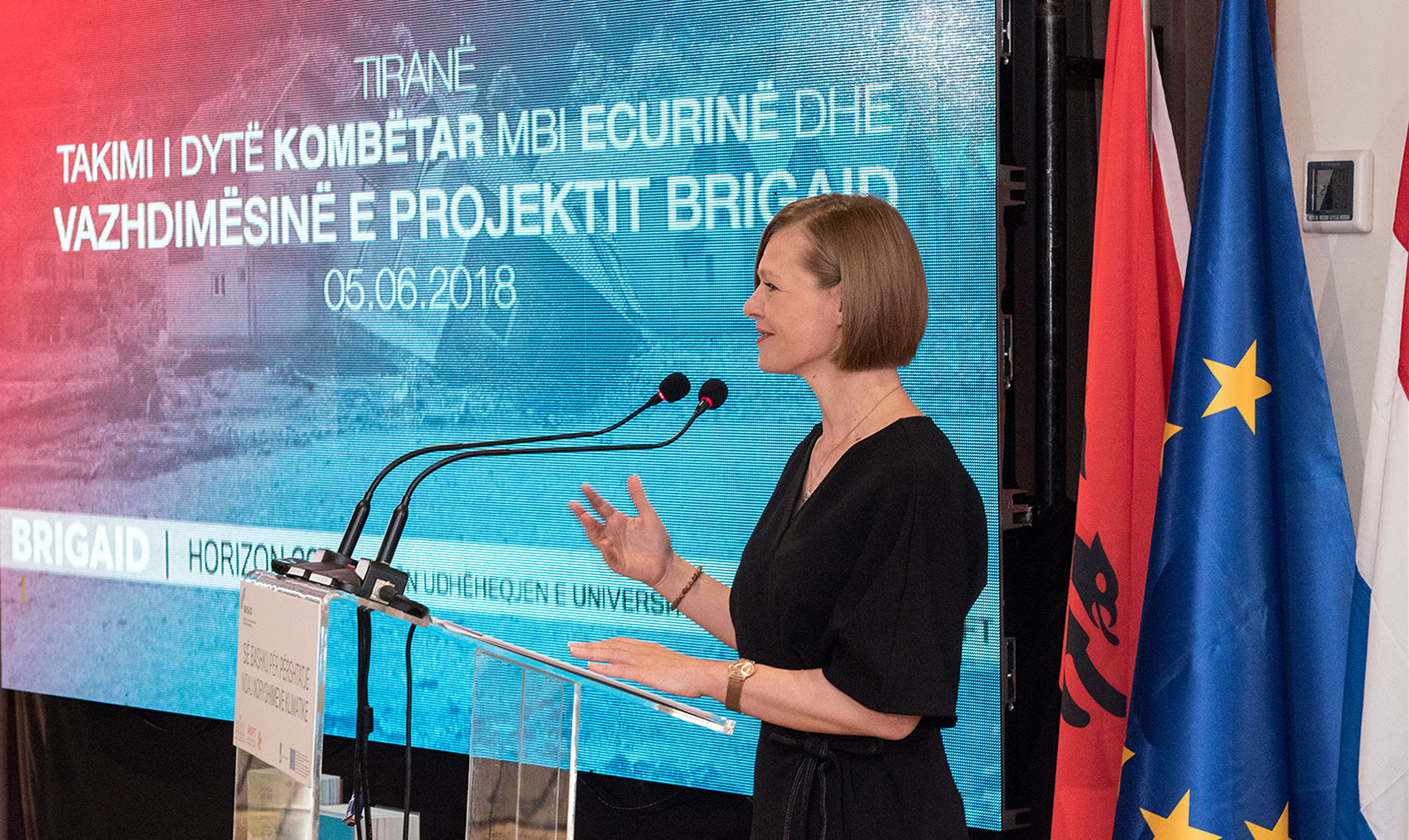 BRIGAID/NTPA [HORIZON2020] organised its Second National Meeting on the Progress and Continuity of the BRIGAID Project in Albania.
The Albanian partner of the BRIGAID Project – The National Territorial Planning Agency, organized the Second National Meeting on the Progress and Sustainability of the BRIGAID Project in Albania in the framework of the World Environment Day on June 5, 2018.
The meeting was honoured by the Ambassador of the Netherlands, Mrs. Deewi van de Weerd, the representative of the TU Delft Project Leader, Marjan Krejins and Mr. Gerardo Anzaldua, leader of the sixth package of work, responsible for market valuation for innovations.
Several speeches and addresses on environmental issues and on the importance of innovations in the management, organization and functioning processes at national and local level were held at the meeting.
The last part of this meeting was dedicated to discussions, questions and recommendations bringing to the attention of the invitees the national interest for development of innovations, but also of personal interest of those who are interested in being part of this research.
The third and the last call of the Project for innovations was announced at the meeting as well. The meeting offered an opportunity to show that innovations are a must solution for natural disaster management managers and for Universities to apply new methodologies in their curricula.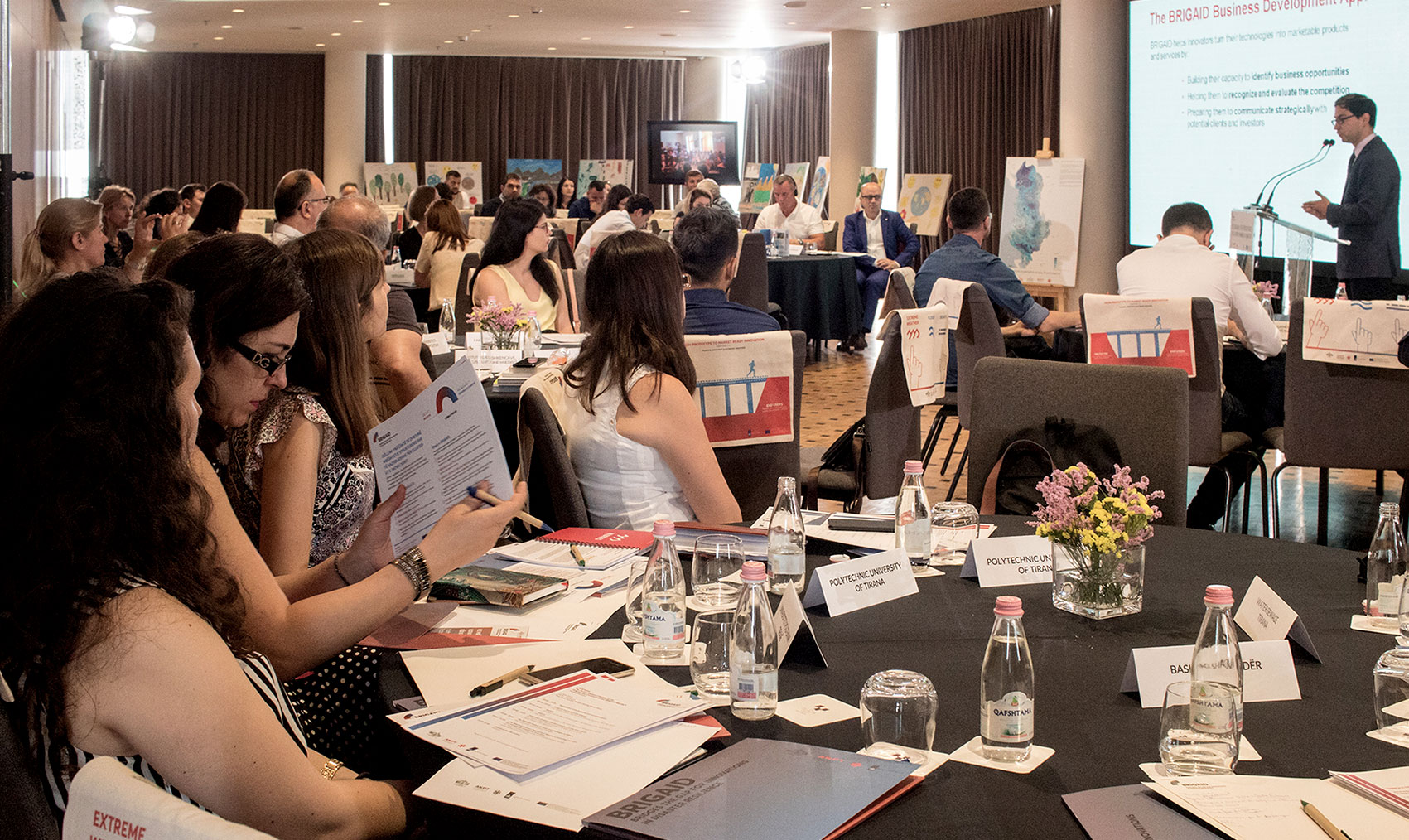 The meeting ended with a voiced interest of participants to be part of the Project by introducing alternative solutions. In parallel, interest was also shown from departmental and line ministry representatives who manage emergency situations to integrate alternative solutions offered by BRIGAID in view of overcoming national natural disasters such as floods, droughts and weather extremes.
About 50 guests were present at the meeting, namely representatives of line ministries, representatives of public and private universities, representatives of non-profit organizations, representatives of companies related to research and innovation, as well as research scientists and students. At this meeting the attendees showed interest in the progress of the Project, its challenges and particularly in getting more information in the next call of the BRIGAID Project.