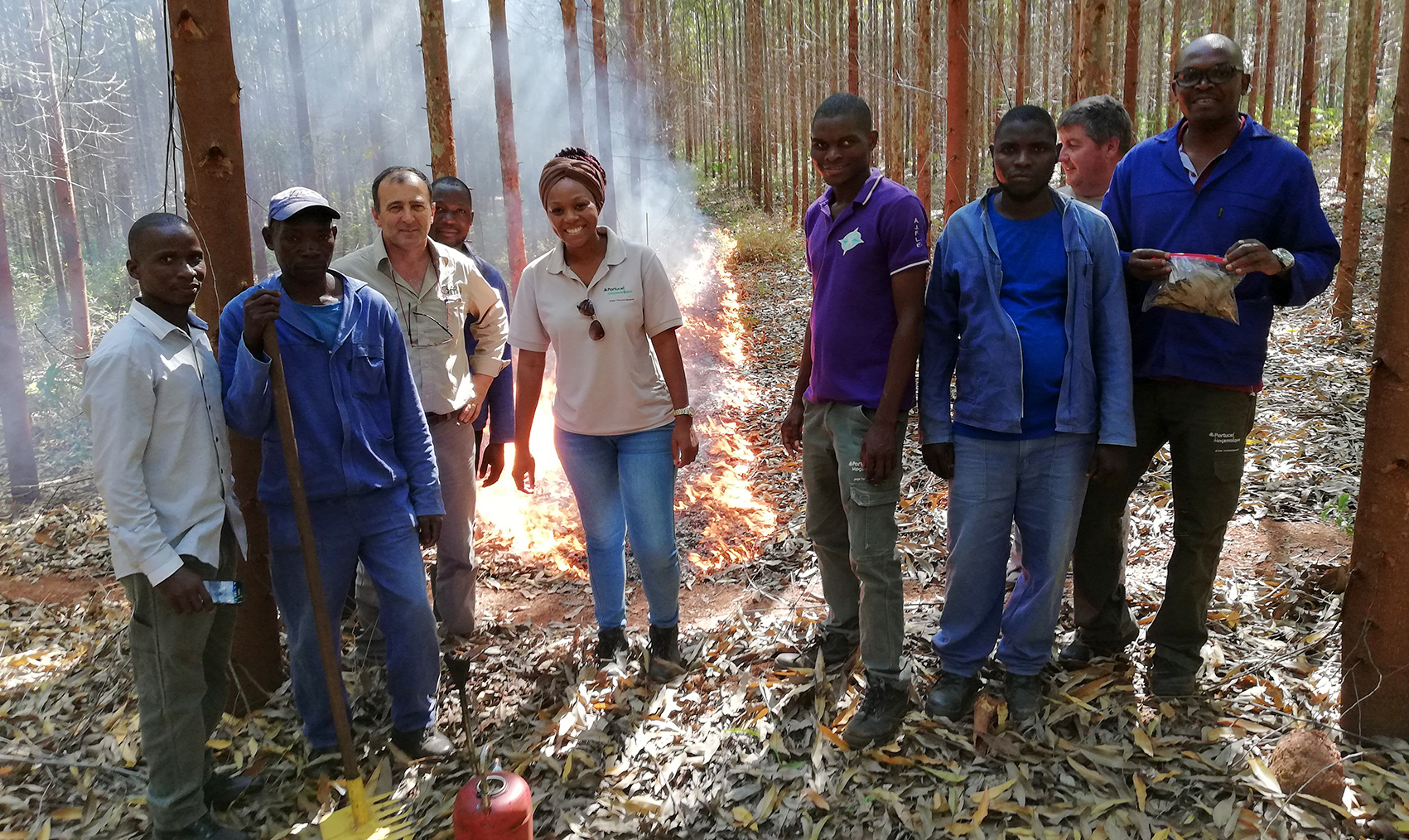 Our partners from GIFF, who are testing their innovation Active Eco-Wild Fire management system through BRIGAID methodologies, recently visited Mozambique for a experimental test of prescribed burning techniques in eucalyptus plantations.
Between 1 and 18 May, GIFF visited Mozambique to promote the use of prescribed burning in eucalyptus plantations for strategic fuel management planning.
We work in the province of Zambézia province, in some of the plantations of Portucel Moçambique, with different ages from 2 to 4 years.
Portucel Moçambique forest technicians and forest fire crews participate in this program. It was the first chance, for these elements, to experience the advantages of using fire as a fuel management tool.
The program of this visit included testing the applicability of prescribed burning techniques for the management of forest fuels in eucalyptus plantations in Mozambique. This was the first time prescribed burning was used in Mozambique in this type of forests. The objective was to study and plan the use of prescribed burning in Eucalyptus urugrandis plantations, in order to prevent forest fires. During the last wildfire season, some of the plantations of Portucel Moçambique were affected by fire. Fuel reduction within plantations through the use of prescribed burning can prevent severe fires and reduce impact on trees.
GIFF has extensive experience in the use of prescribed burning in forest plantations and its application in Eucalyptus globulus was developed in the frame of GIFF FIREglobulus project, a research project co-financed by the National Strategic Reference Framework (NSRF) and the European Development Fund Regional. (ERDF) 2007-2013.